Iceland Tour: Land of the Midnight Sun
BOOKINGS FOR IS NOW CLOSED
Future Dates To Be Announced
Iceland Photography
(you do not need to be a photographer to join this amazing adventure)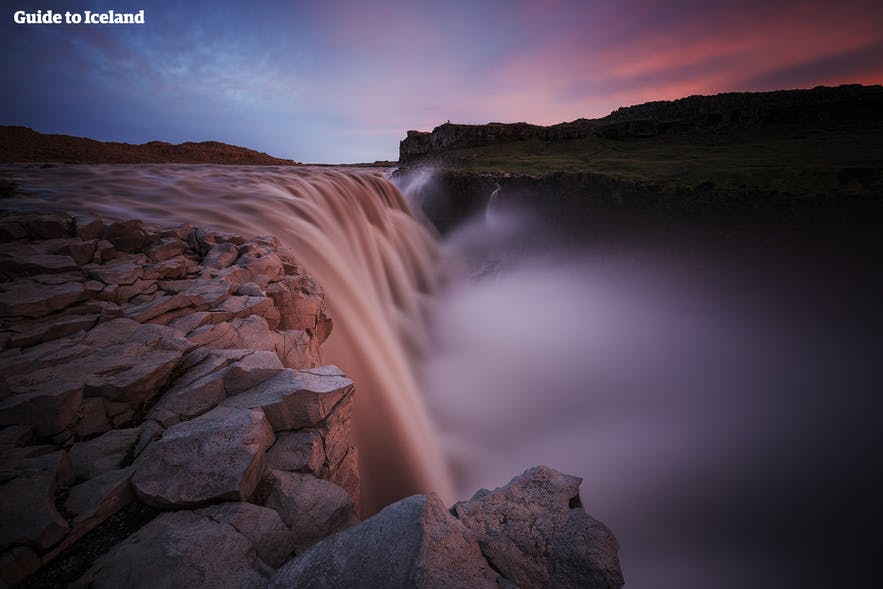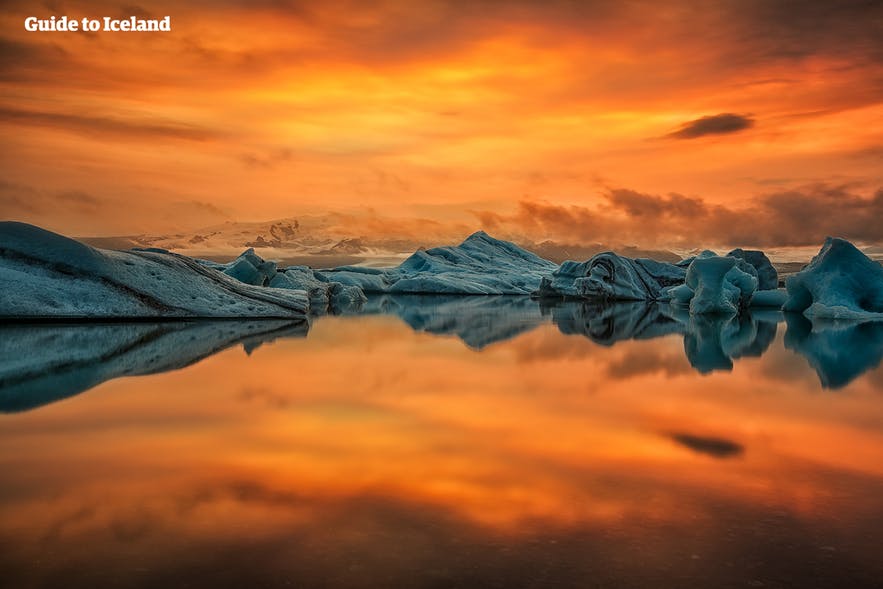 Tentative Itinerary
September 5- September 10
Day 1
Arrival In Iceland Landmannalaugar (overnight)
8AM pickup from hotel in Rekjavik
You MUST arrive the day before the tour starts.  This night prior to the tour IS NOT INCLUDED in the tour pricing.
If you need help transferring from the airport to your hotel, contact Janet and she will help you make this arrangement.
 You will arrive in Iceland and start the tour in the afternoon after you have been collected from your pick-up point in Reykjavík.  The drive promises to be just as thrilling as the destination as you pass waterfalls, glaciers and stunning rock formations.
Although weather and road conditions will dictate the route a little, you are likely to start by visiting two stunning crater lakes: Bláhylur and Ljótipollur. Bláhylur translates to 'the blue lake', and it is named for its vivid azure colouration, whereas Ljótipolur means 'the Ugly Puddle', in spite of its unreal beauty and impressive contrasts between its red slopes and sapphire waters.
After making the most of these unique, fascinating subjects, you will head to a hotel in the Highlands. With the Midnight Sun overhead, however, you can continue shooting long into the night; just make sure you will be refreshed for another full day of shooting tomorrow.  Accommodation is Hrauneyjar Highland hotel
Day 3
Landmannalaugar Highland-Golden circle
Today you will leave the Highland and head to the Golden circle.  On your way to there you might be able to photograph the third tallest falls in Iceland, Háifoss, which plummets from a height of over 120 meters into a dramatic ravine. `Nearby you will find the charming waterfall, Granni, before arriving at Hjálparfoss waterfall. This feature tumbles in two tiers, and it is surrounded by rare basalt columns, so perfectly formed that they hardly seem natural. The darkness of these columns contrasts beautifully with the verdant moss, blue waters and white spray.
Next, you will visit the magnificent Gullfoss waterfall which can be photographed from various points of view. Gullfoss produces a massive amount of water when plunging down into an ancient canyon, spraying mist in all directions and making the scenery and photographs especially impressive.
Thereafter, you will visit the Geysir area where the geothermal activity has dyed the earth in otherworldly colours. The erupting geyser, Strokkur, will surely test your photography skills when it spouts water 15-20 metres in the air every 5-10 minutes.
There are more interesting and beautiful things to shoot in this area like for ex the colourful volcanic crater, Kerið and the Faxi waterfall.  Please note that or itinerary is flexible due to light so your guide might be taking you to those places in different order.  Accommodation is at hotel Geysir
Day 5
 Snæfellsnes-Reykjavík (overnight)
6PM drop off at hotel in Rekjavik (last night hotel included in tour pricing) 
Your hotel will be located in a very unique and beautiful area very close to many photography sights so on this last day you will photograph more sites from Snæfellsnes that could not be covered yesterday.  You will slowly head back to Reykjavík and ending your tour at the lovely Fosshótel Reykjavík where you can relax after your great journey in Iceland
Day 2
Landmannalaugar Highland ( overnight)
On day two, you will head into the Landmannalaugar region. This awe-inspiring highland oasis is packed full of amazing subjects, so you will have countless photo opportunities throughout the day.
You'll shoot geological and geothermal wonders, vividly coloured mountain ranges, and the area's surrounding glaciers and volcanoes. While you could spend all day wandering around, snapping at whatever inspires you, your guides will make sure that you get to the highlights of the area where you are sure to acquire some unique pictures.
The first of these is the Frostastaðaháls ridge, where you will attain otherworldly panoramas of Iceland's interior. This pass will also grant you great views over the serene crater lake of the same name. Secondly, you will head to the valley of Sigöldugljúfur, which is lined with many unique and beautiful waterfalls.
Before retiring for the night, you will be able to bathe in natural hot pools beneath the Midnight Sun at Landmannalaugur which literally translates to 'People's Pools'.  Accommodation is Hrauneyjar Highland hotel
Day 4
Golden circle-Snæfellsnes (overnight)
Today you will leave the Golden circle route and head to Snæfellsnes peninsula in West Iceland; sometimes called "Iceland in Miniature", because of the many diverse sites that can be found there. Most of the coastline is dotted with small villages with a dramatic backdrop of beautiful mountain ranges or the wild crashing waves of the Atlantic Ocean.
Among our focal points is the romantic, windswept hamlet of Búðir with its charming, jet-black Búðakirkja church and surrounding moss-covered lava field. You'll also visit the beach by the village Arnarstapi where you'll find spectacular rock formations as well as a rich birdlife.
There is also the impressive Mount Kirkjufell and the beautiful Kirkjufellsfoss waterfall, situated by the fishing town Grundarfjörður. Winter offers the chance of photographing the scenery with the Northern Lights while the area is blanketed in snow and ice while you can capture the scene under the Midnight Sun in the summer.
The dramatic Lóndrangar sea stacks are volcanic basalt plugs that rise from the shore on the southern end of the Snæfellsnes peninsula. Here you can sense nature's power, vividness and beauty, as the area has been uniquely shaped by sea and winds over time.  You might not be able to cover all those places in one day but there is still time tomorrow.  Accommodation is at Hótel Arnarstapi or similar.
Included
2 Persons per room/Single rooms available for USD550 extra per person
Professional photo guide
Transportation in a comfortable vehicle
Accommodation in hotels and guesthouses.(2 people per room)
Rooms with private bathrooms/wifi
Private Room an additional $550 USD per person
Breakfasts at hotel stays during the tour
Accommodation in Reykjavik city on last day
All fees for National parks and parking lots
If there are no available people to share your room, there will be a
mandatory $550.00 single supplement fee added to the final cost of your tour
Not included
Alcohol, snacks and beverages
Flight tickets
Lunches and dinners during the tour
$2997
per person
If you have made a deposit you will be notified immediately via email.
Covid
Currently there are no covid restriction in Iceland.
However, any person, whether a citizen or not, entering or re-entering the USA from a foreign country must provide a vaccination card, proof of covid recovery, a negative covid test before travel or a blood test showing that you have had it and recovered.  Please check with your travel agent for the latest rules for your country, suggested travel agent below.
To coordinate flights to and from Iceland please contact
DO NOT book any part of your trip until communicating directly with Janet
so that you are fully aware of the known variables.
Expansions Cancellation and Refund Policy:  No refunds. 
Tour Company Cancellation and Refund Policy
We strongly recommend you to get a Trip Cancellation & Travel Insurance after booking your trip. If you cancel and the Workshop is otherwise filled, we will refund you the full amount you have paid towards the tuition, minus a $300 service charge. If you cancel and the Workshop does not fill, then you will be refunded according to the following schedule, based on the full fee of the Workshop:
Greater than 90 days from the start date of the Workshop: full refund minus $300 service fee.
75 days or more: 75% refund
60 days or more: 50% refund
Less than 60 days: no refund
Refunds will be paid by the same method that the original payment was made.