Heights of Spirituality (Slightly Damaged)
Get 50% OFF for this Slightly Damaged Book
Regular $35 Now Pay $17.50
(no members discount applies)
Or order the new (no damage) book here 
Heights of Spirituality
Self, Oversoul, God-Mind.
For Greater Savings and Greater Knowledge
& Understanding of the related subjects
Check out our
Book Bundle
that includes this book!
Heights of Spirituality
Self, Oversoul, God-Mind.
Absolute.
You are never alone.
You are always protected.
You always have Guidance.
You are connected to Source at all times.
True Spiritual Self-Exploration occurs every moment of your existence. You are always connected, you always receive messages; now you can learn to interpret what is within and without to develop a meaningful and conscious dialogue with Source at all times.
Based on her Ancient Apostolic Ancestral genetics, Janet gives you the methodologies to understand and label what you are already doing.
You are a Mountain of Knowledge
"Heights of Spirituality" gives you the Wisdom to use what you already know in the most correct and beneficial way, no matter where you are, what you do or who you are with.
You and Source.
Your Life is a Prayer.
You Are Your Own Best Teacher.
Consciously Discover What You already Know.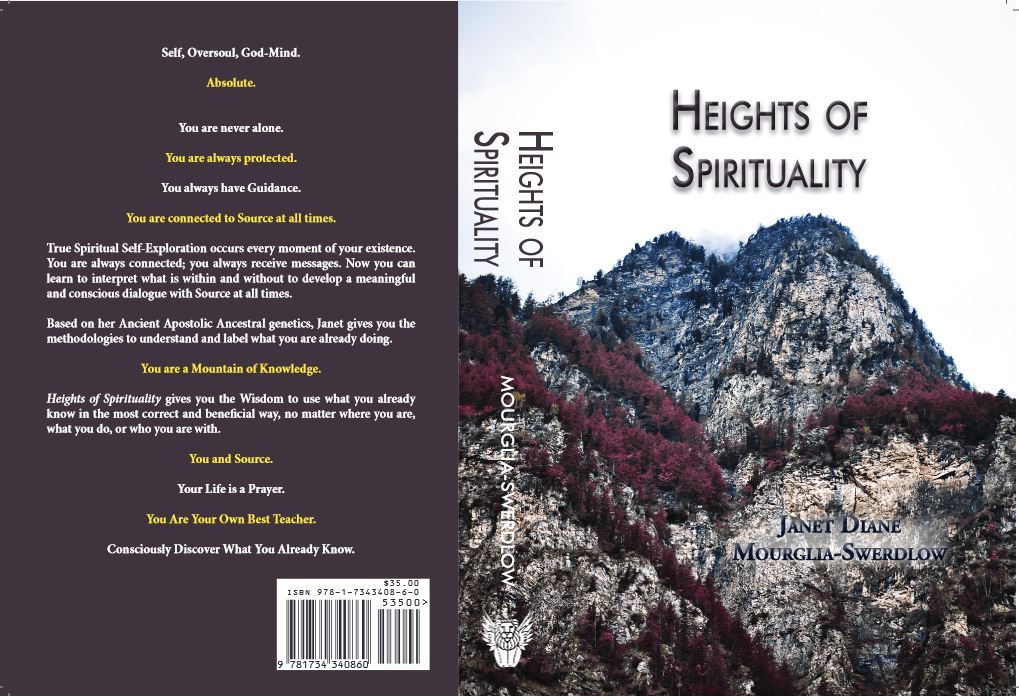 If you would like to purchase this KINDLE book please Click Here