Heights of Relationships
Welcome to a World of Soul-Growth
The first relationship you must always have is with your Self.
This is the missing piece from every relationship
Because Everything you need to know about relationships is already within.
Every  person is a reflection of some part of You. This is why it is so important to look at Self first, understand your imprinting and observe how you continue to repeat these cycles. Then, you can make conscious choices.
As a Microcosm of the Macrocosm, You Are the Potential for All Things.
Know Thy Self
What will you do with what you find within?
Are you willing to study the needs of your Soul?
Why did your mind-pattern pull specific relationships to you?
Can you accept  intense lessons that provide exponential Soul Growth?
Does your Spiritual Mind take precedence over your Animal Mind?
Are you ready for a Soul-satisfying relationship with your Self?
Are you Relationship-Ready?
Embrace the Magnificence of  Your Soul in its Totality.
Welcome to You!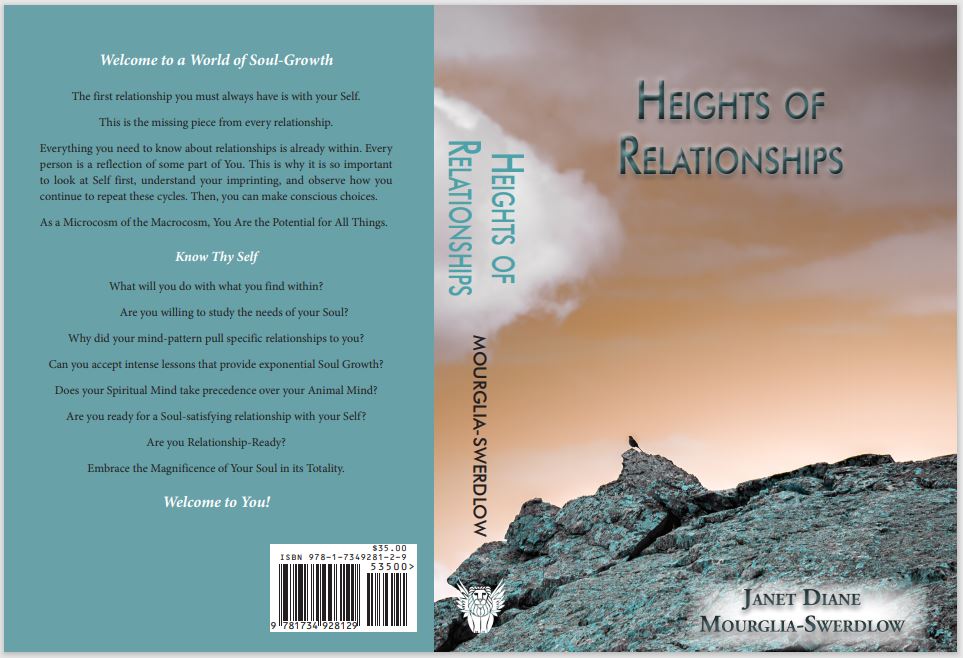 If you would like to purchase this KINDLE book please click here